The Interreg V-A Romania-Bulgaria Programe is an EU funded Programme (from the European Regional Development Fund-ERDF).

The programme goal is to develop the border area between the two countries by financing joint projects.

The total budget of the Programme is 258.504.126 euro (out of which 215.745.513 euro ERDF).

The projects are financed: 85% ERDF, 13% state (Romania and Bulgaria) contribution and 2% own contribution.

The funds are allocated to 6 directions (priority axes):

1. A well connected region (116,333,742.35 euro)
2. A green region (54,276,756.47 euro)
3. A safe region (41,571,196.47 euro)
4. A skilled and inclusive region (13,807,294.11 euro)
5. An efficient region (12,600,167.05 euro)
6. Technical assistance (19,914,966 euro)

The eligible area:
Romania-seven counties: Mehedinti, Dolj, Olt, Teleorman, Giurgiu, Calarasi, Constanta;
Bulgaria-eight districts: Vidin, Vratsa, Montana, Pleven, Veliko Tarnovo, Ruse, Silistra, Dobrich.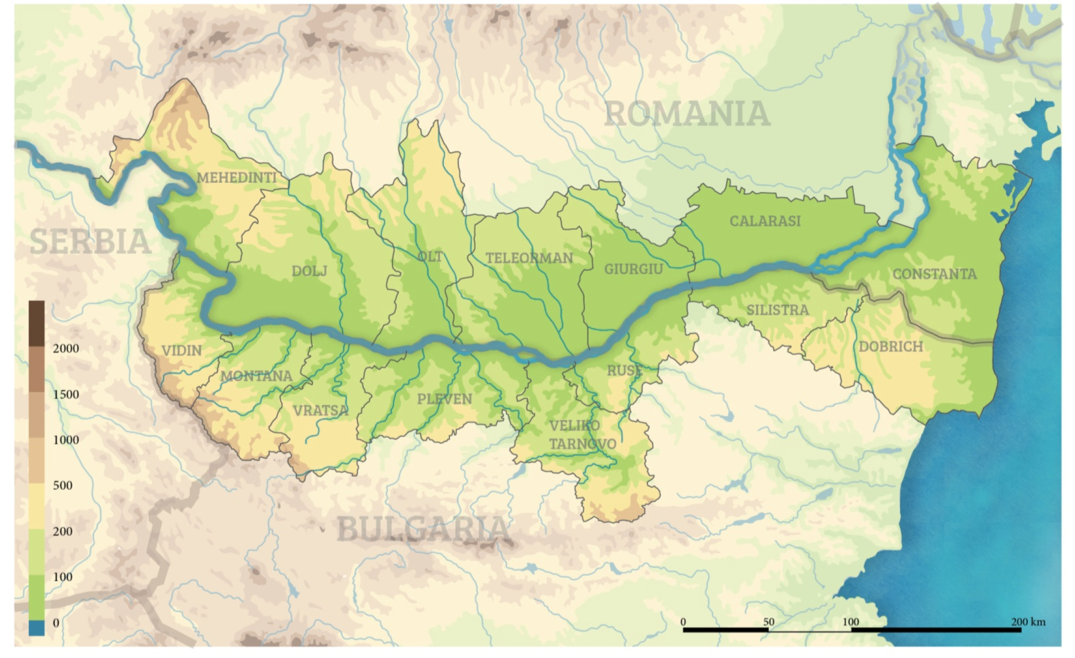 The European Commission Decision approving the Programme is available here:
The Programme and annexes are available here.
For details regarding the opportunities for financing check out section calls for proposals.


WHAT IS INTERREG?
Interreg represents a main goal of cohesion policy which aims to promote a harmonious economic, social and territorial development of the Union as a whole. Interreg is built around three strands of cooperation: cross-border (Interreg A), transnational (Interreg B) and interregional (Interreg C).
European Cross-Border cooperation, known as Interreg A, supports cooperation between NUTS III regions from at least two different Member States lying directly on the borders or adjacent to them. It aims to tackle common challenges identified jointly in the border regions and to exploit the untapped growth potential in border areas, while enhancing the cooperation process for the purpose of the overall harmonious development of the Union.
The ERDF aims to strengthen economic and social cohesion in the European Union by correcting imbalances between its regions and focuses its investments on several key priority areas, known as 'thematic concentration: innovation and research, digital agenda, support for small and medium-sized enterprises (SMEs), low-carbon economy.
Under the European Territorial Cooperation programmes, at least 80 % of funds are concentrated on these four priority areas mentioned above.